Smt Machine Nozzle KHN-M7720-A1X Yamaha YS12 302A Nozzle
Juguangheng Automation Equipment company offer Large stock yamaha SMT Machine Parts. Yamaha nozzles, Nozzle Holder , Yamaha feeders, Yamaha cylinder, Yamaha valve and Yamaha sensor and various smt parts for yamaha machine. Yamaha ys12 302A nozzle can be shipped within 12 hours. The nozzls packaged in original nozzle box with best protection. Our comapny small size carton was designed within 0.5kg to save the shipping freight.
SMT Machine Nozzle KHN-M7720-A1X Yamaha YS12 302A Nozzle
Item: Yamaha YS12 302A Nozzle
Model: 302A
Part Number: KHN-M7720-A1X
Machine: Juki YS12 chip shooter
Nozzle Condition: Copy New
MOQ: 1PCS
Warranty: 6 months
Delivery time: within 24 hours after payment confirm
KHN-M7720-A1X Yamaha YS12 302A Nozzle Pictures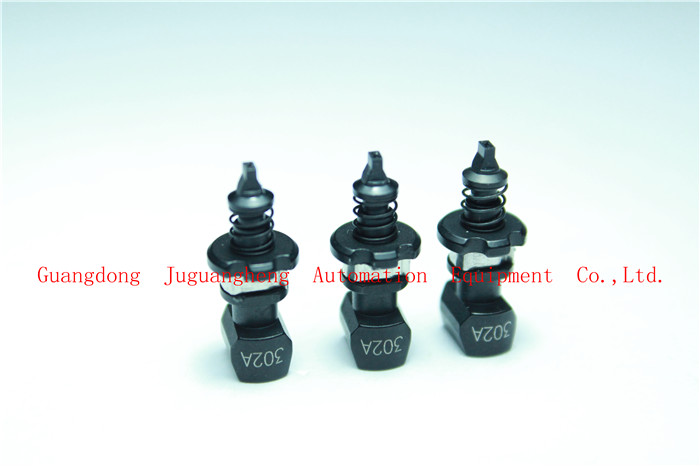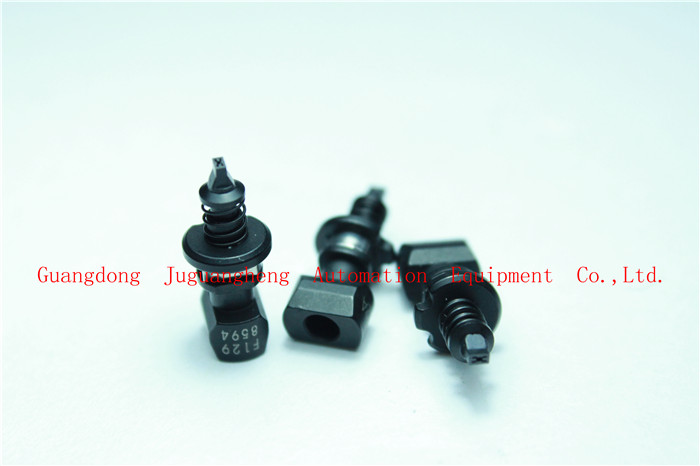 Yamaha Nozzle list
Yamaha YV100X Nozzle: 71A,72A,73A, 74A, 76A,?79A, 71F, 72F, 73F, 79F...
Yamaha YV100II Nozzle: 31A(0402X, 0603X, 0805X), 32A, 33A, 34A, 35A, 36A...
Yamaha YG100 Nozzle: 211A, 212A, 213A, 214A...
Yamaha YG200 Nozzle: 201A, 202A, 209A, 201F, 202F, 203F, 209F...
Yamaha YS12 Nozzle: 301A, 302A, 303A, 304A, 305A, 309A, 312A, 313A...
Yamaha YV88 Nozzle: 61A, 62A, 63A, 61F, 62F, 63F...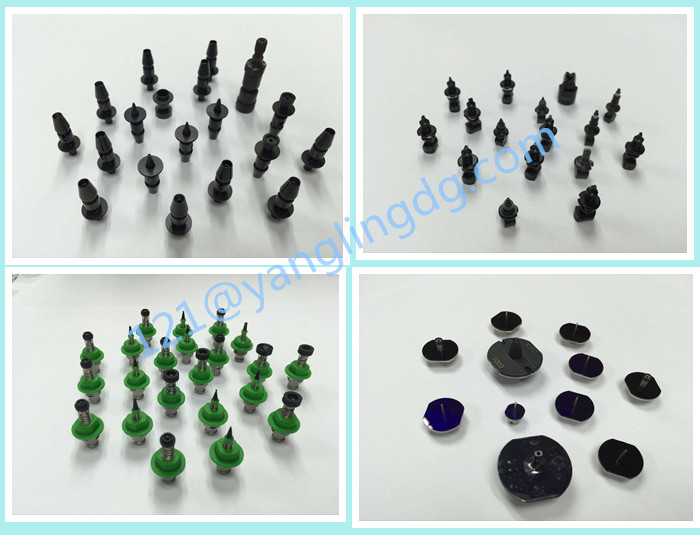 Yamaha YS12 302A Nozzle and Spare Parts After sale Service
BDAS16X40-3B-128W YAMAHA YV100XE Air Cylinder
K46-M1374-10X YAMAHA Machine Chain
K87-M11B9-00X CL 8X4MM Feeder E-Circlip
K87-M11BB-00X YAMAHA CL 8X4MM Feeder Screw
K87-M11BF-00X YAMAHA CL 8MM Feeder Connecting Rod Screw
K87-M11BS-00X Yamaha Copper Sheet
K87-M21BB-00X YAMAHA CL 8MM 12MM Feeder Screw
K87-M23BL-000 YAMAHA CL 24MM Feeder Screw
K87-M56C1-00X YAMAHA CL 12MM Feeder Spring
K87-M111C-00X Yamaha CL 8X4mm Feeder Washer
K87-M112D-10X YAMAHA CL 8X4mm Feeder Spring
K87-M211B-00X YAMAHA CL 12MM Feeder Eccentric Pin
K87-M214N-00X Yamaha Feeder Spare Part
K87-M214P-00X YAMAHA CL 12MM FEEDER GUIDE PIN
K87-M229K-00X Yamaha 12MM Feeder Spring
K87-M539M-000 YAMAHA CL 24MM Feeder Spring
K87-M1112-10X Yamaha Feeder PIN
K87-M1112-10X Yamaha 12mm 16mm Feeder Knock PIN
K87-M1112-10X Yamaha CL 12MM Feeder PIN
K87-M1199-000 Yamaha FV 8MM Feeder Unit Driver
K87-M1199-00X K87-M1199-10X Yamaha FV Feeder Unit Driver
K98-M9213-10X YAMAHA Pin
KG2-M3407-A0X Yamaha Air Joint
KG7-M7137-A03 YAMAHA Nozzle Copper Sheet
KG7-M8501-00X YAMAHA YV100XE Filter
KGT-M221A-A0X YAMAHA YG12F Tape Guide of Tank Chain
KHJ-MC16E-00 YAMAHA Feeder Spring
KHJ-MC145-000 Yamaha YS 24mm Feeder Safety Catch
KHJ-MC146-02 YAMAHA Feeder Spring
KHJ-MC147-022 Yamaha Feeder Spring
KHJ-MC149-00 YAMAHA Feeder Spacer
KHJ-MC181-00 YAMAHA Feeder Shake Hand
KHJ-MC244-00 Yamaha Feeder Upper Cover Buckle
KHJ-MC245-01 Yamama Feeder Upper Cover Button
KHY-M2267-00X YAMAHA YG12F X axis Tank Chain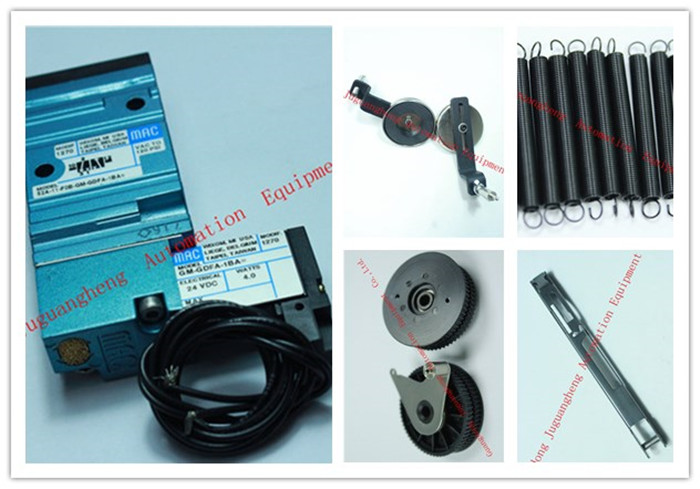 1. If you are not satisfied when you receive your item, please return it within 7 days for a replacement.
2. Full refund after we receive our original item.
Company information
"Guangdong Juguangheng Automation Equipment Co.,Ltd." located in Chang'an town Dongguan, which been endowed with "one of the most famous manufacturing industry town" in China. We mainly engaged in SMT Equipment , SMT consumables, SMT spare parts, SMT lubricants and processing of SMT. We also do selling and recycling of SMT machines. We offer SMT machine repair and maintenance services for board, servo, motor. Our parent company Yangling Electronics Co.,Ltd established in 2005, with 11 years history. For many years, we has kept close and friendly relationship with some well-known suppliers of SMT line, offered advanced production equipment, SMT tools, accessories and consumables to the OEM and OEM manufacturers.
Our company deals in the following products:
1.SMT equipment and accessories: SMT Feeders, Smt nozzles, SMT Feeder parts, Yamaha feeder storage cart, nozzle filter, THK Grease gun, NSK Grease , THK lubricant, Fuji bearing, Panasonic motor, Samsung cylinder, Juki sensor, Yamaha belt etc.
2. Nozzles & feeders for fuji, for Juki, for Yamaha, for Samsung, for Siemens, CM602, CM402...have large stock.
3. SMT Nozzle Cleaning Machine, SMD component counter, PCB cutting machine, Laser Cutting Machine, Laser welding machine, SMT Solder Paste Mixer, Reflow Checker, PCB up and down board machine, Solder paste printing machine, Conveyor.
4. We sell and recycle Used SMT machine.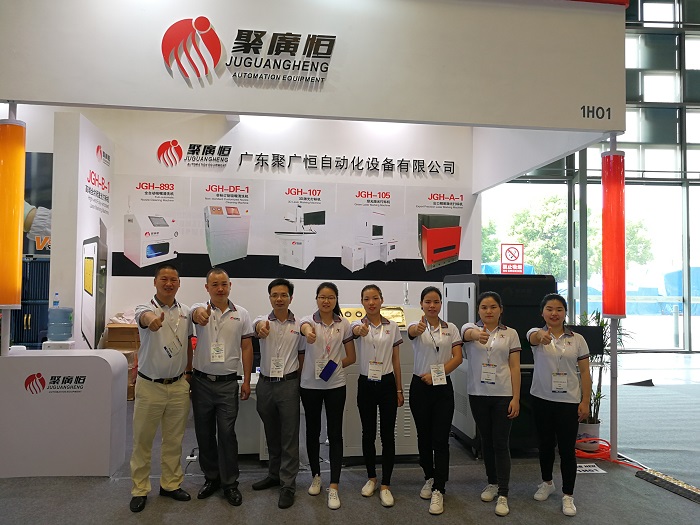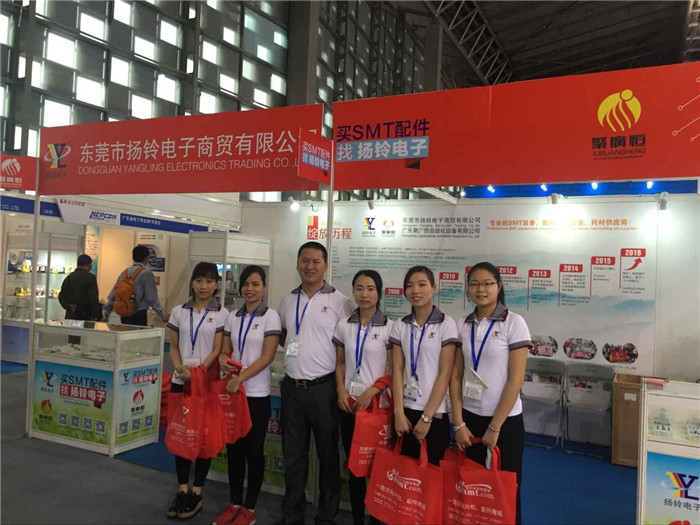 2016-8-3 Alice huang
2018-5-4
Looking for ideal YS12 302A Nozzle Manufacturer & supplier ? We have a wide selection at great prices to help you get creative. All the KHN-M7720-A1X 302A Yamaha Nozzle are quality guaranteed. We are China Origin Factory of Yamaha 302A Nozzle. If you have any question, please feel free to contact us.
Product Categories : SMT Nozzle > Yamaha Nozzle