Product Description
DEPN3060 XP241 XP341 2.5MM Nozzle is quickly selling in our company, because its quality, also we focus on every detail about these nozzle. Xp Nozzle series has XP141E, XP241E, XP142E, XP242E, XP143E, XP243E. XP141 and XP241 probably began to appear in 2000.
Top selling DEPN3060 XP241 XP341 2.5MM Nozzle
Place of Origin: Guangdong, China (Mainland), China
Brand Number: DEPN3060
Model Number: XP241 XP341
Specification:2.5MM
Port: shenzhen
Warranty: 6 months
MOQ: 1 piece
Condition:new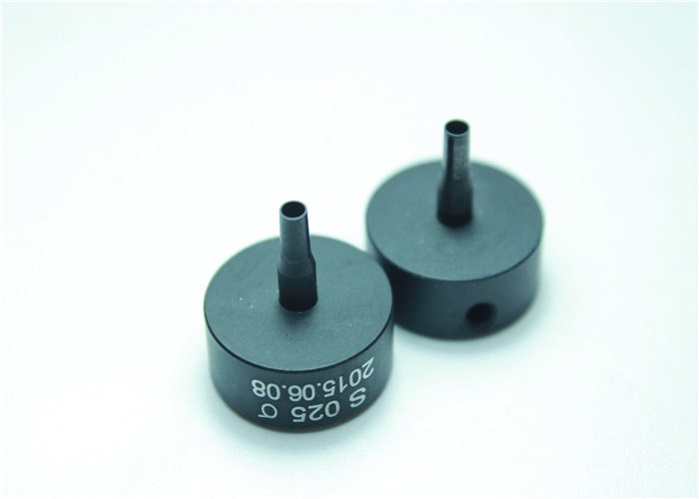 Relevant Fuji feeder part also with high quality
PJ01094 FUJI NXT 32MM Feeder Roller
PJ02141 FUJI NXT Feeder Handle
PJ02151 FUJI NXT Feeder Handle
PJ02431 FUJI NXT Feeder Handle
PJ02702 FUJI NXT STOPPER Feeder Stopper
PJ02960 FUJI NXT 12-88MM Feeder BKT Handle
PM02WC3 FUJI NXT W32 Feeder Screw
PM04LS3 FUJI NXT Fixed Hook Shaft
PM06AR6 FUJI NXT W08 Feeder Upper cover Screw
PM06AS3 FUJI NXT W08 Feeder Upper cover Screw
PM06AS3 FUNI NXT Feeder Screw
PM048F1 FUJI NXT 8MM Feeder Connecting Rod
PM03701 FUJI NXT Feeder Washer
PM05914 FUJI NXT Feeder Screw
PM05942 FUJI NXT Feeder Sensor wheel
PM12941 FUJI NXT W16 Feeder Cover PIN
PM13052 FUJI NXT W24 Feeder cover PIN
PM44140 NXT 32MM Feeder PIN
PM54896 FUJI NXT W08 Upper cover aluminum parts
PM56522 FUJI NXT SPACER Feeder parts
PM64611 FUJI NXT 32MM MARK cover
PM64621 FUJI NXT 44MM MARK cover
PM66294 FUJI NXT Fixed
PP02671 FUJI NXT Feeder Gear cover
PS04140 FUJI NXT W08 Feeder Keypad cover
PT01862 FUJI NXT Feeder Gear
PT01871 FUJI NXT Feeder Feeder sliding block
PZ02320 FUJI NXT Feeder Spring
PZ02370 FUJI NXT Upper Cover Spring
PZ02392 FUJI NXT Feeder Sensor Switch
PZ11651 FUJI NXT W08 Upper Cover Spring
PZ13390 FUJI NXT Feeder Screw
PZ24341 FUJI NXT W24 Feeder Spring
PZ27731 FUJI NXT FeederSpring
PZ34281 FUJI NXT Spring
PZ53330 FUJI NXT Feeder Gear
S1022A FUJI CP642 Feeder Spring
SIP6215 IPIII QP242 QP341 Feeder Power line
TDM5050 FUJI CP4 vacuum valve o-ring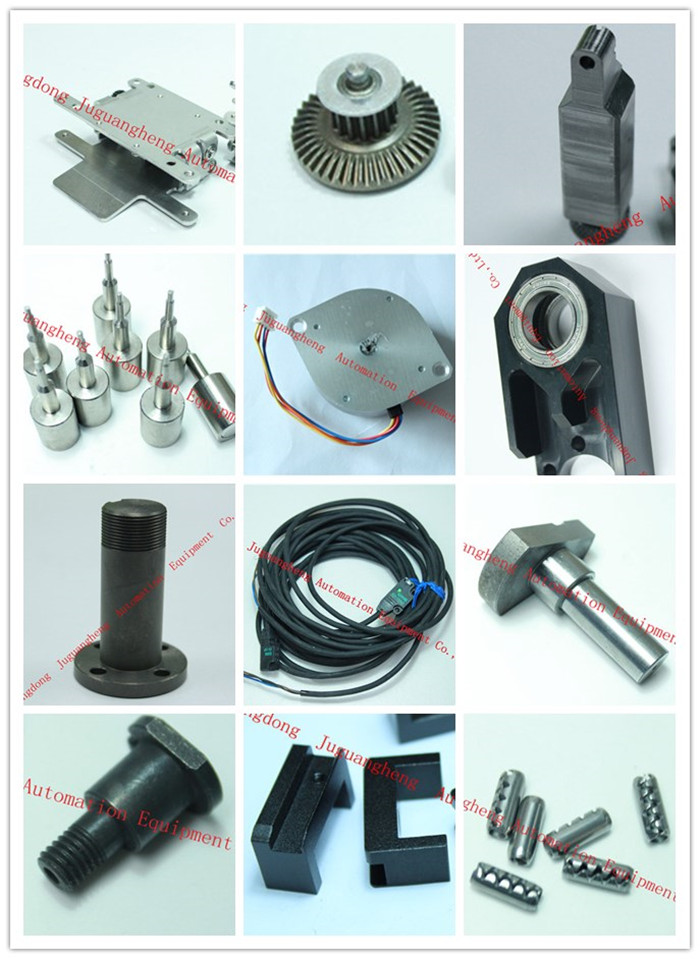 Shipping and Payment
1.Packaging : foam and carton
2.shipping:
1). We ship to world wide
2). Most orders ship within 1~7 days after payment
3). Item shipped from china mainland using airmail by EMS, DHL, TNT or Hong Kong post,
we accept the customer`s shipping request
4).100%T/T before shipment, after we shipped the goods, we will email you the shipping information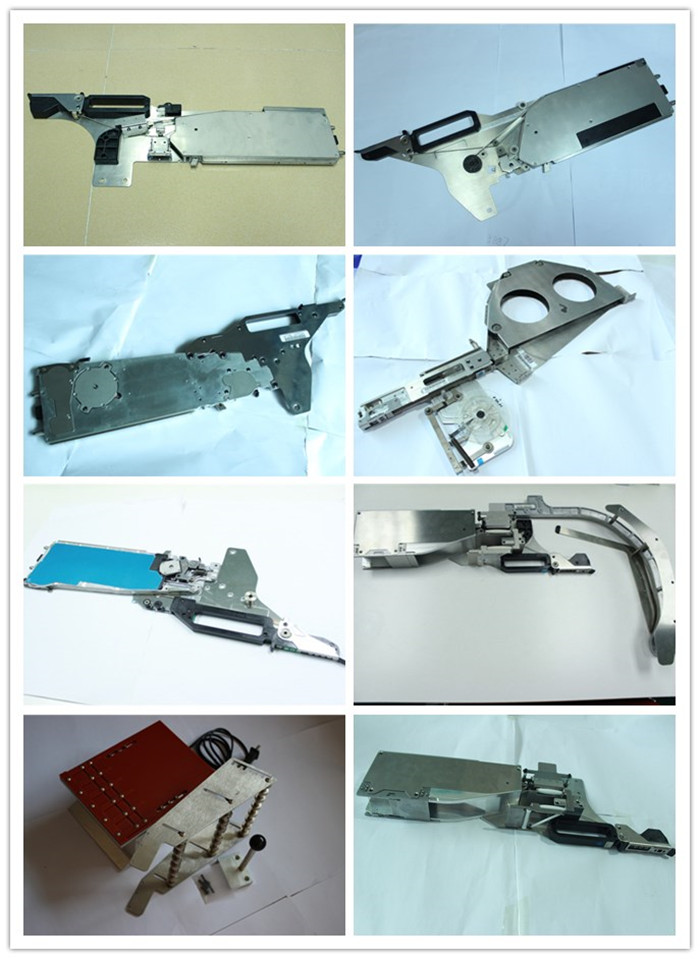 So many Fuji valve, sensor and so in in here

H1084A SS23H-M5-D24-UPK Sensor

H1124D FUJI XP242 243 Solenoid valve
H1132A Solenoid valve
H1332A VQ1201-5 FUJI DC24V Solenoid valve
H3006A FU-42 Optical Line
H3009A EP4-321 CP6 HOKUYO Optical
H10661 FUJI F15T4-F4-PL3-DC24V Solenoid valve
H10697 PCD245-NB-D24 FUJI CP6 Solenoid valve
H11224 FUJI XP Solenoid valve
H63468 FUJI NXTII Solenoid valve
HPJ-A21 YAMAHA FUJI JUKI Sanbu Switch
J9065157A Samsung 8MM Feeder Sensor
JG2-20 KORODA Air Cylinder
KG7-M9166-00X Yamaha Air cylinder
KGA-M928B-00X YAMAHA Sensor
KH4-M9166-00X YAMAHA Air cylinder
KHY-M7153-00X YAMAHA Solenoid valve JA10AA-21W
KM1-M7162-10X YAMAHA YV100X/XG/II Solenoid valve A040E1-56W
KM1-M7162-11X YAMAHA YV100TT Solenoid valve A040E1-54W
KM1-M7162-20X YAMAHA YV100II Solenoid valve A010E1-35W
KM1-M7163-20X YAMAHA YV100X/XG Solenoid valve A010E1-37W
KM1-M7163-21X YAMAHA YV100X Solenoid valve A010E1-54W
KMO-M655F-10X YAMAHA Sensor TAKEX DZ-7232-PM
KU0-M3410-41X YAMAHA YV100X Solenoid valve A010E1-32W
KV7-M9283-00X YAMAHA Air cylinder
KV8-M71YA-00X YAMAHA YV100X XG II Vacuum valve
KV8-M7162-20X YAMAHA VALVE 55W Solenoid valve
KW1-M1185-00X YAMAHA CL 8MM FEEDERAir cylinder
MPH5040 CP4 (CP43) Vacuum valve
MQQLDV25-20-XM4-A MQQLA408 PANASONICAir cylinder
MQQLDV32-20-XM4-A MQQLA408 PANASONICAir cylinder
N310P919 PANADAC-919 PANASONIC AVK Sensor
N510054843AA PANASONIC NPM Solenoid valve
PCDE-344Solenoid valve
PS-R30N Sensor
S2085H FUJI CP6 Air cylinder DAD25x40-3731W
S2092A CDJPB15-5D Air cylinder
S2102A CDQ2A32-45D Air cylinder
S2113H CDQ2D16-10D-F7BV Air cylinder
S2126L FUJI XP242Air cylinder
S2209A S20655 CDAS 16X15 Air cylinder
S3122A E3S-LS3C1D Sensor
S3122Z E3S-LS3RC4 Omorn Sensor
S3128A EZ-18T GL2 Amplifier
S3130A PS-47 CP6 KEYENCE Sensor
S3148X HPJ-T21 XP243E Sanbu Switch
S3184H CS7G KOGANEI Solenoid valve
S3185A FUJI CP6 Sensor D-A73
S4027B E32-T14L Sensor
S4029T S4029H SH-21 SUNX Sensor
S4039A EE-SG3M Sensor
S4040W EE-SPX305-W2A ORMON Sensor
S4040X EE-SPX306-W2A CP6 D2 Sensor
S4040Y EE-SPX405-W2A OMORN Sensor
S4040Z EE-SPX406-W2A OMORN CP6 Sensor
S4045C EE-SX870A OMORN Sensor
S4045M EE-SX872A OMORN Sensor
S4046E EE-SPX302-W2A-2M OMORN Sensor
S4046L EE-SPX402-W2A OMORN Sensor
S4077L PM-L44P Sensor
S5161A FUJI XP242 243 Sensor
S31385 EX-13A-R-FKS SUNX Switch
S40321 FUJI DL-S4R Amplifier TADEX
S40321 FUJI XP Sensor
S40545 HPF-S086-A QP242 Optical
SH22 SUNX Sensor
SUNX GX-3SB Sensor
WPA5152 CP6 Air cylinder SPCHA7-25-12-Z3-B
WPH1181 FUJI MDV235-P-Z CP6 Vacuum valve
XS03764 FUJI NXTII V12 Vacuum valve
ZG553A Sensor
SAMSUNGAir cylinder CDJ2WB16AB-TO775-15
PANASONICCM88 VKF334V-5G valve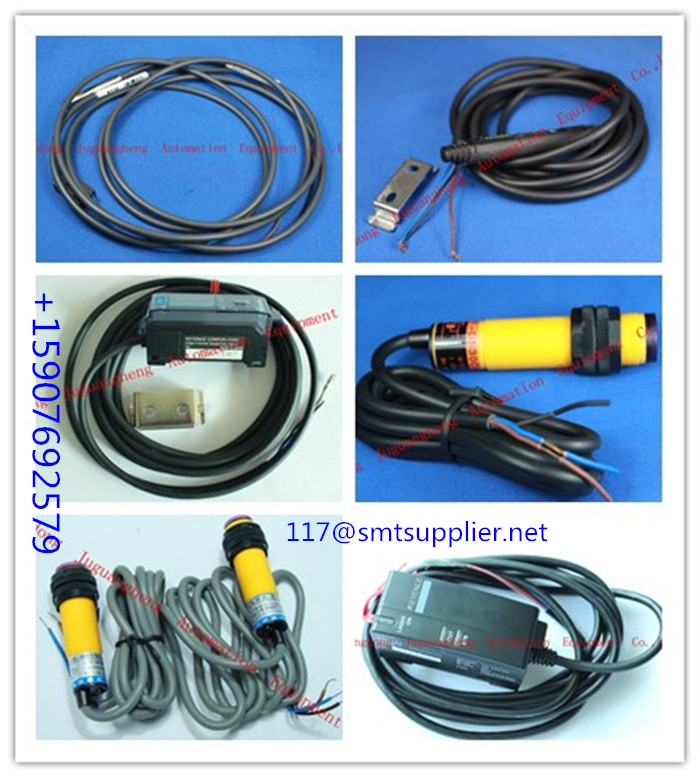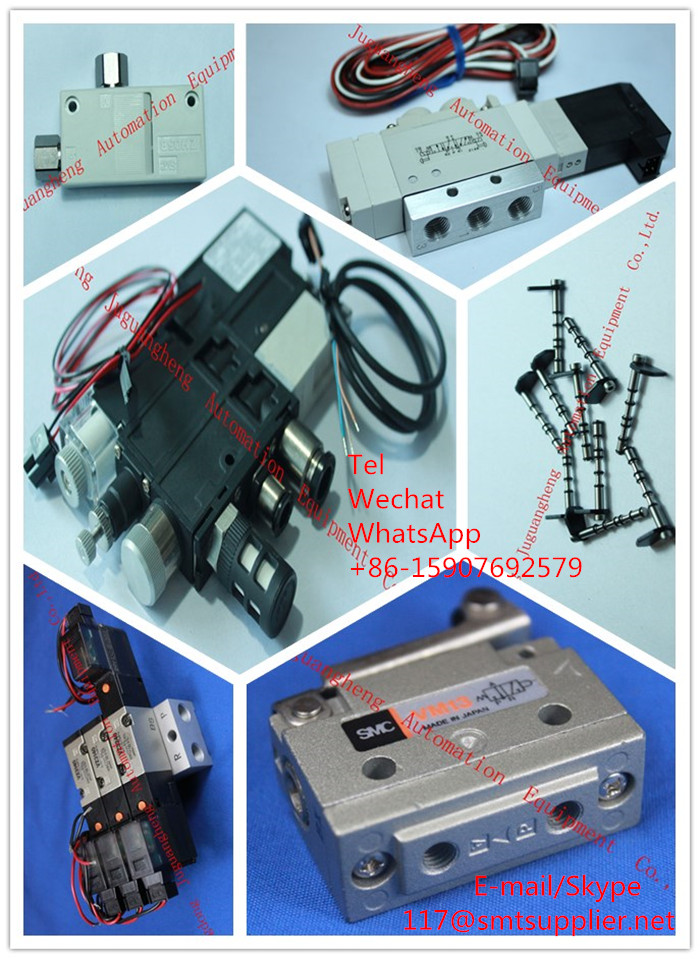 Our company deals in the following products:
1. SMT Equipment and accessories: SMT Feeders( NXT Feeder, CFR Feeder, CL Feeder, SM Feeder, CM402/CM602 Electric Feeder), Smt nozzles, SMT Feeder parts, Yamaha Feeder storage cart, nozzle filter, THK Grease gun, NSK Grease , THK lubricant, Fuji bearing, Panasonic motor, Samsung cylinder, Juki sensor, Yamaha belt etc.
2. Nozzles & feeders for Fuji Nxt Nozzle , for Juki KE2050 Nozzle , for Yamaha YG100 Nozzle, for Samsung CN040 Nozzle, for Siemens, Panasonic CM602, CM402...have large stock.
3. SMT Nozzle Cleaning Machine, 20W Laser Marking Machine, SMD component counter, PCB cutting machine, Laser Cutting Machine, Laser welding machine, SMT solder paste mixing machine, Reflow Checker, PCB up and down board machine, semi-automatic Solder paste printing machine, Conveyor.
4. We sell and recycle Used SMT machine like Juki, Fuji, Samsung be hot in China.


2017-7-13 Anna
Looking for ideal Top DEPN3060 XP241 Nozzle Manufacturer & supplier ? We have a wide selection at great prices to help you get creative. All the XP241 XP341 DEPN3060 Nozzle are quality guaranteed. We are China Origin Factory of XP342 XP341 2.5mm Nozzle. If you have any question, please feel free to contact us.
Product Categories : Fuji Nozzle > XP Nozzle