KV7-M9283-00X Yamaha Air Cylinder koganei Cylinder
Item: KV7-M9283-00X Yamaha Air Cylinder Koganei Cylinder
Part Number: KV7-M9283-00X
Brand: KV7-M9283-00X Yamaha Air Cylinder Koganei Cylinder
Nozzle Condition: Brand New
MOQ: 1PCS
Warranty: 6 months
Delivery time: within 24 hours after payment confirm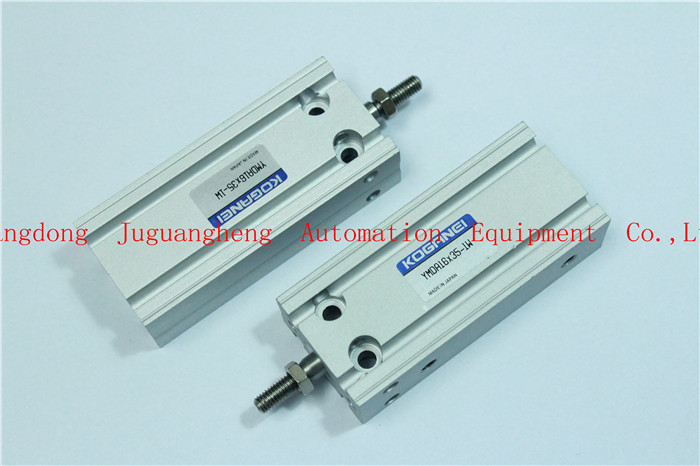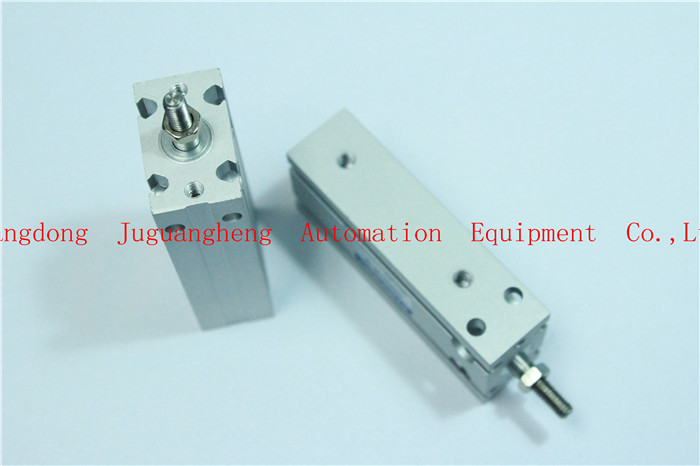 Relevant Yamaha smt spare parts: Yamaha Nozzles
| | | |
| --- | --- | --- |
| YAMAHA | YV100II 31A NOZZLE | 0402 / 0603 / 0805 (X) |
| YAMAHA | YV100II 31A NOZZLE | 0402 / 0603 / 0805 (X) |
| YAMAHA | YV100II 32A NOZZLE | For IC of tiny size |
| YAMAHA | YV100II 39A NOZZLE | 0603 "O" hole |
| YAMAHA | YV100II 39A NOZZLE | 0603 "O" hole |
| YAMAHA | YV100II 33A NOZZLE | For IC |
| YAMAHA | YV100II 34A NOZZLE | For IC |
| YAMAHA | YV100II 35A NOZZLE | For diode |
| YAMAHA | YV100II 36A NOZZLE | For diode |
| YAMAHA | YV100X 71A NOZZLE | 0402 / 0603 X |
| YAMAHA | YV100X 71A NOZZLE | 0402 / 0603 X |
| YAMAHA | YV100X 72A NOZZLE | 0805 X |
| YAMAHA | YV100X 72A NOZZLE | 0805 X |
| YAMAHA | YV100X 73A NOZZLE | For IC of tiny size |
| YAMAHA | YV100X 74A NOZZLE | For IC |
| YAMAHA | YV100X 75A NOZZLE | For diode |
| YAMAHA | YV100X 79A NOZZLE | 0603 "O" hole |
| YAMAHA | YV100X 79A NOZZLE | 0603 "O" hole |
| YAMAHA | YV100X 71A NOZZLE | 1.0 x 0.8 X |
| YAMAHA | YV100X 72A NOZZLE | 1.5 x 1.0 X |
| YAMAHA | YV100X 73A NOZZLE | For IC of tiny size |
| YAMAHA | YV100X 79A NOZZLE | "O" hole |
| YAMAHA | YV100X | 71F / 72 F / 79F |
| YAMAHA | YS12 / YG300 NOZZLE | 301 / 302 / 309 |
| YAMAHA | YS12 / YG300 NOZZLE | 303 / 304 / 305 /311/ 312/ 313/ etc |
| YAMAHA | YG200 NOZZLE | 201 / 202 / 209 / 203 / 204 |
| YAMAHA | YG200 NOZZLE | 201 / 202 / 209 |
| YAMAHA | YG100 NOZZLE | 211 / 212 / 213 / 214 |
| YAMAHA | YG100 NOZZLE | 2-11 / 212 |
| YAMAHA | YV112 | 51A /52A |
| YAMAHA | YV112 | 53A /54A |
| YAMAHA | YV88XG NOZZLE | 61A / 62A / 63A / 64A |
| YAMAHA | YV88 NOZZLE | 61F / 62F / 63F / 64F |
| YAMAHA | YM66 S2 | 0402 / 0603 / 0805 |
| YAMAHA | YM66 S1/ S3 | 0402 / 0603 / 0805 |
Yamaha Feeders
| | |
| --- | --- |
| Yamaha CL Feeder | Part No: |
| Yamaha CL 8*2mm Feeders for 0201 | KW1-M1500-030 |
| Yamaha CL 8*2mm Feeders for 0402 | KW1-M1400-00X |
| Yamaha CL 8*4mm Feeders | KW1-M1100-000 |
| Yamaha CL 12mm Feeders | KW1-M2200-300 |
| Yamaha CL 16mm Feeders | KW1-M3200-10X |
| Yamaha CL 24mm Feeders | KW1-M4500-015 |
| Yamaha CL 32mm Feeders | KW1-M5500-010 |
| Yamaha CL 44mm Feeders | KW1-M6500-000 |
| Yamaha CL 56mm Feeders | KW1-M7500-000 |
| Yamaha CL 72mm Feeders | KW1-M8500-000 |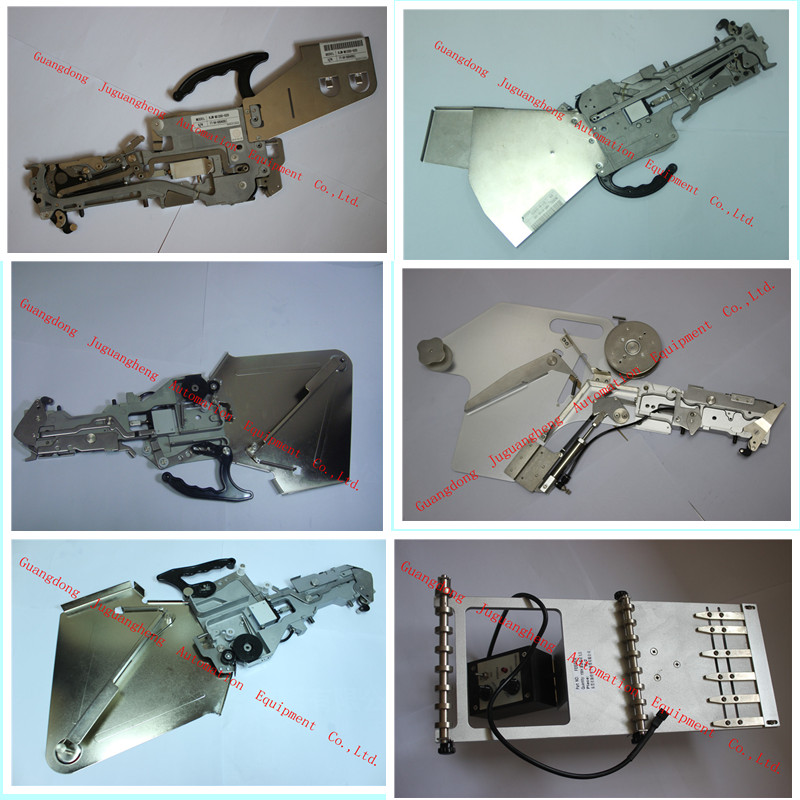 Yamaha Feeder Valve
| | |
| --- | --- |
| Yamaha Air Valve A010E1-37W | KM1-M7163-20X |
| Yamaha Air Valve A010E1-54W | KM1-M7163-21X |
| Yamaha Air Valve A010E1-44W | KM1-M7163-30X |
| Yamaha Valve A010E1-35W | KM1-M7162-20X |
| Yamaha Valve A010E1-55W | KV8-M7162-20X |
| Yamaha Valve A040-4E1-54W | KM1-M7162-11X |
| Yamaha Valve A040-4E1-56W | KV8-M7162-10X |
| Yamaha YV88XG Valve A041E1-48W | KGA-M7111-H0X |
| YV64D Head Valve A040-4E1-49W | KU0-M7163-00X |
| Yamaha FNC Valve 56W | KM1-M7162-10X |
| Yamaha A040-4E1 Main Board Valve | KM1-M7162-11X |
| Yamaha Main Board Valve A040-4E1-3W | KH2-M7101-00X |
| Yamaha Valve AME05-E2-PSL 13W | KM5-M7174-11X |
| Yamaha Valve AME05-E2-PSL 10W | KM5-M7174-10X |
| Yamaha Valve A040-4E-50W | |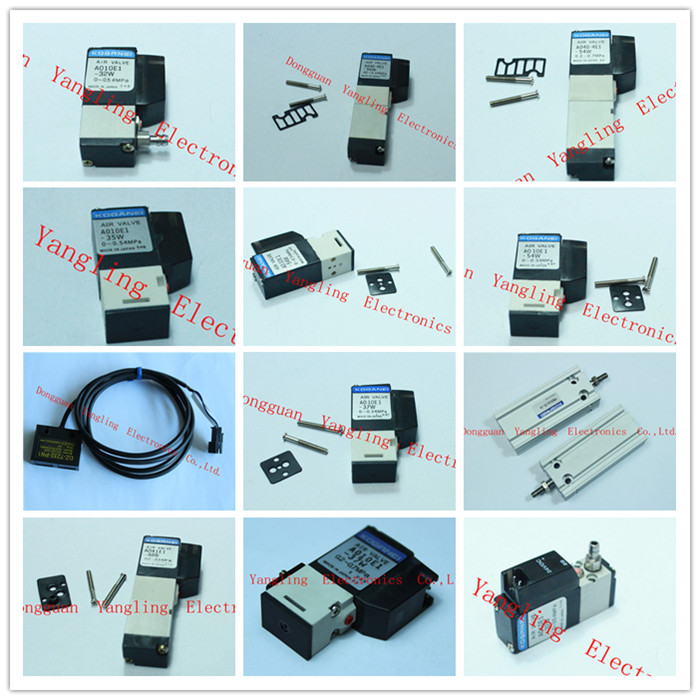 Our advantage
A. 13years trading experience
B. Attend NEPCON China every year since 2009
C. Various brands available
D. Offer customized service
E. Large stock- more thank 5000 kinds of parts, fast shipping
Company information
Guangdong Juguangheng Automation Equipment Co.,Ltd. is a high-tech enterprises with study, production, selling. Focusing on laser equipment, SMT Equipment and non-standard automated equipment. At present, our company's excellent elites with more than 12 years of work experience in this field. At Present, main offer Nozzle Cleaning Machine, Laser Marking Machine, Laser Cutting Machine, Laser welding machine, Security monitoring focusing machine, AOI detecting machine, X-RAY, Steel mesh Cleaning Machine, BGA rework station, 3D paste thickness gauge, SMT Solder Paste Mixer, Reflow Checker, Feeder Instrument Calibration, SMD components counter, PCB up and down board machine, Solder paste printing machine, Conveyor.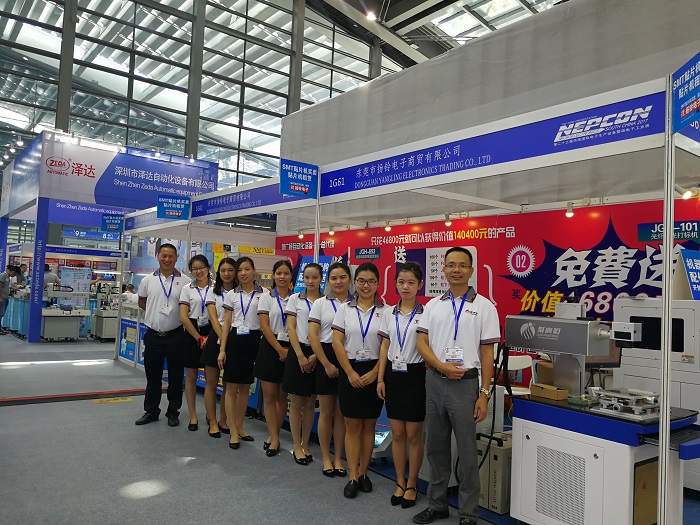 2016-10-28 Alice huang
2018-5-25
Looking for ideal KV7-M9283-00X Yamaha Cylinder Manufacturer & supplier ? We have a wide selection at great prices to help you get creative. All the KV7-M9283-00X Koganei Cylinder are quality guaranteed. We are China Origin Factory of KV7-M9283-00X Yamaha Air Cylinder. If you have any question, please feel free to contact us.
Product Categories : SMT Machine Parts > Sensor/Valves