10807GH812AG Panasonic BM123 S Nozzle
Panasonic Nozzle parts include:BM&MSF nozzle, MCF nozzle, MPAG3&MPAV2VB nozzle, MSHII&MSHIII nozzle, MV2C&MV2F&MV2VB nozzle.
Place of Origin: Guangdong, China (Mainland), China
Brand Name: Panasonic BM123 SA Nozzle
Model Number: 10807GH811AG
Quality:workable
MOQ: 1 piece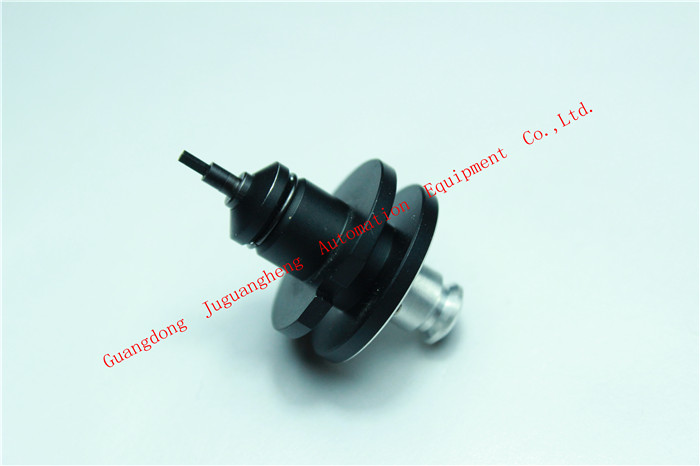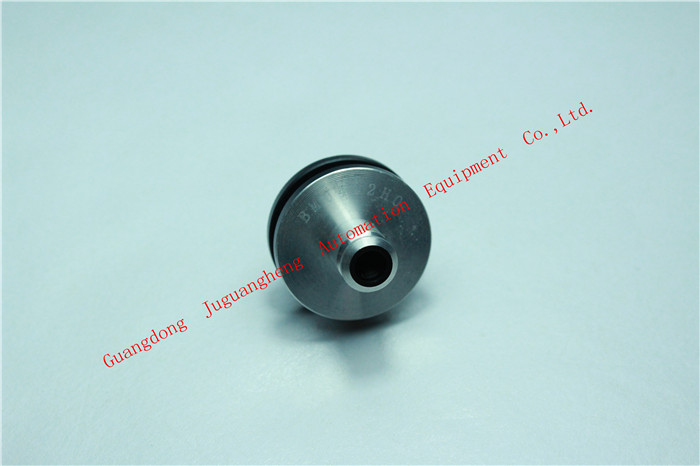 Company Information
Guangdong Juguangheng Automation Equipment Co.,Ltd. is a high-tech enterprises with study, production, selling. Focusing on laser equipment, SMT Equipment and non-standard automated equipment. At present, our company's excellent elites with more than 10 years of work experience in this field. At Present, main offer Nozzle Cleaning Machine, Laser Marking Machine, Laser Cutting Machine, Laser welding machine, Security monitoring focusing machine, AOI detecting machine, X-RAY, Steel mesh Cleaning Machine, BGA rework station, 3D paste thickness gauge, SMT Solder Paste Mixer, Reflow Checker , Feeder Instrument Calibration, SMD components counter, PCB up and down board machine, Solder paste printing machine, Conveyor.

More Panasonic nozzle in stock
10807GH811AG Panasonic BM123 SA Nozzle
10807GH812AG Panasonic BM123 S Nozzle
10807GH813AF Panasonic BM123 M Nozzle
102017950002 Panasonic MV2F MV2V MV2VB L 3.0 Nozzle
102017956103 Panasonic MV2F MV2V MV2VB M 1.6 Nozzle
102017968001 Panasonic MV2F MV2V MV2VB 1.2 Nozzle
102241013402 Panasonic MV2C MV2VB 5.5 Nozzle
102247811104 Panasonic MV 0805 Nozzle
104590801406 Panasonic BM 0805 Nozzle
104687871504 Panasonic MSR M Nozzle
104687872004 Panasonic MSR L Nozzle
104837022101 Panasonic HDF 2D 2S 0.6 0.3 P=0.7 Needle
KXFK0386A00 KME CM402 140 Nozzle
KXFX034YA04 Panasonic CM402 Nozzle Holder
KXFX037NA00 KME CM402 115A Nozzle
KXFX037TA00 KME CM401 402 201 202 1002 Nozzle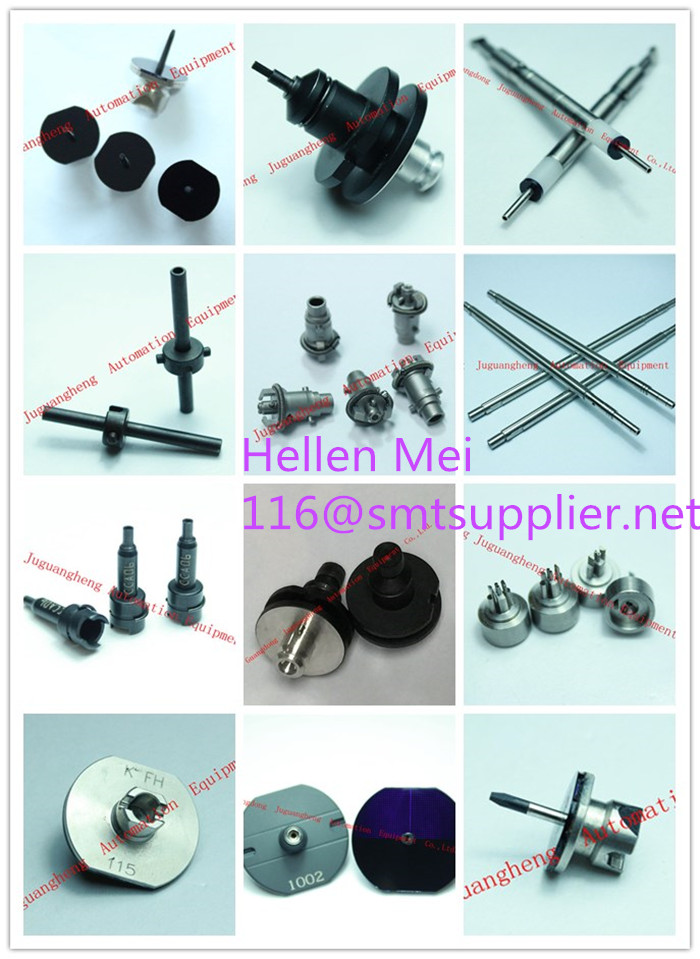 Our company deals in the following products:
1.SMT equipment and accessories: nozzles, feeder, feeder parts, cutter, filter, guide, tape, mortor, belt, cylinder, smt grease/lubricant, sensor etc.
2. Nozzles & feeders for fuji, for Juki, for Yamaha, for Samsung, for Siemens, CM602, CM402 ... have large stock.
3. We sell and recycle Used SMT machine
4.Nozzle cleaning machine, solder paste mixer, SMD component counter, PCB cuting machine.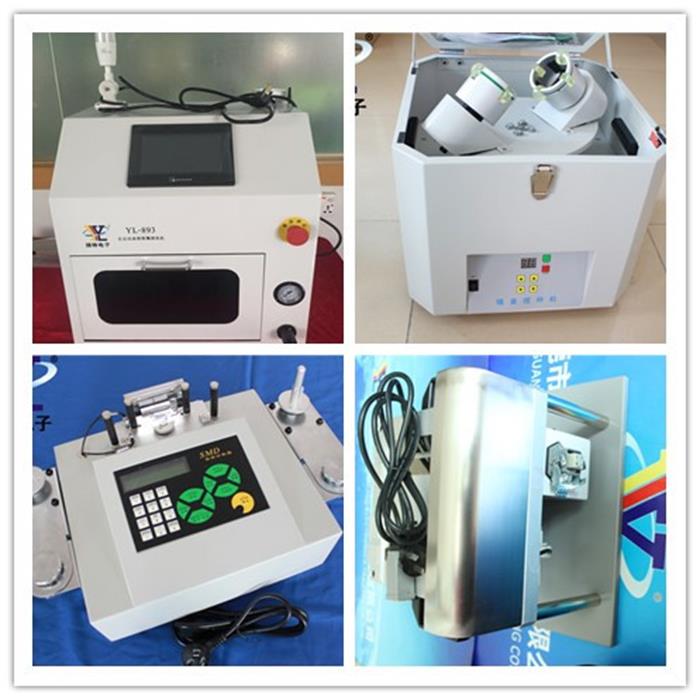 SMT Filter from Juguangheng
40011160 JUKI 2050 solenoid valve Filter
40046646 JUKI 2070 2080 Filter
476192001 SONY 1000 Filter
6300487831 Sanyo TCM3000 Filter
6301269252 Hitichi GXH-1 Filter
AA0AL01 FUJI NXT H08 Filter holder
AA0AL02 FUJI NXT H04 Filter with holder
AA19H01 FUJI NXT H12 Filter with holder
AA19H02 FUJI NXT H12 Filter holder
DCPH3780 FUJI CP7 Hard Filter
DCPH3780 FUJI CP7 Soft Filter
DCPH3820 FUJI CP7 Filter holder
E3052729000 JUKI 2000 Filter
GGPH3020 FUJI XPF Filter
H3018X FUJI IPIII Filter
H3022T FUJI XP241 Filter
H3022W FUJI QP3 Filter
J7458002A Samsung SM320 SM421 Filter
JUKI 750 VEL-44 Cylindrical Filter
K46-M8527-COX Yamaha YV100 Soft Filter
K46-M8527-COX Yamaha YV100 Hard Filter
KH5-M7182-COX Yamaha YV88 Soft Filter
KH5-M7182-COX Yamaha YV88 Hard Filter
MPH5050 FUJI CP4 Filter
SONY 1100 Filter
UNIVERSAL GSM Flat Filter
UNIVERSAL GSM Cylindrical Filter
WPH9031 FUJI CP6 Filter
XH00120 FUJI NXT H08 Filter
XH00800 FUJI NXT H12 Filter
Samsung CP40 Filter
Samsung CP45 Filter
Sanyo TCM5000 Filter
Tenryu M4 Filter
Tenryu M7 Filter
Tenryu M10 Filter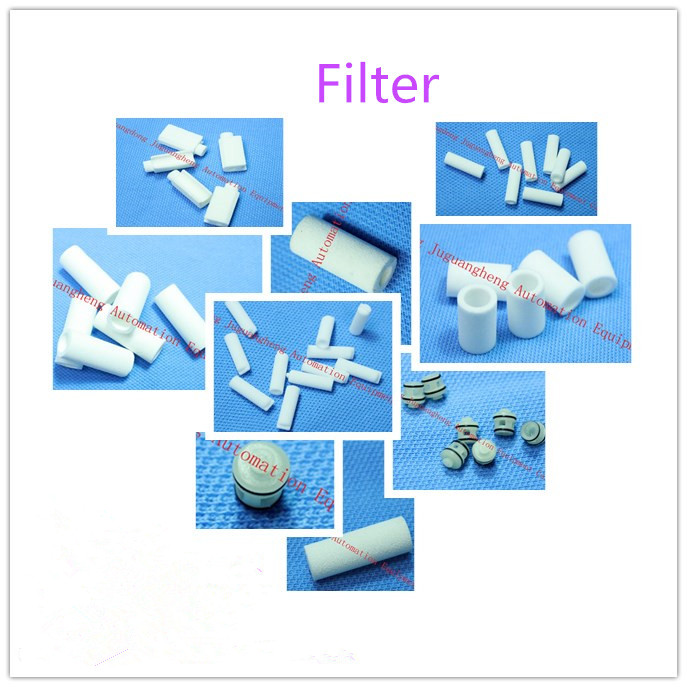 Service
Our company advantages
A. 13 years SMT sapre parts, consumable, machine trading experience
B. High quality, low cost, large stock, fast shipping
C. Various brands available
D. Special type is available


2016-12-23 Hellen Mei
2018-4-18

Looking for ideal Panasonic 10807GH811AG Nozzle Manufacturer & supplier ? We have a wide selection at great prices to help you get creative. All the Panasonic BM123 SA Nozzle are quality guaranteed. We are China Origin Factory of BM123 SA Nozzle. If you have any question, please feel free to contact us.
Product Categories : SMT Nozzle > Panasonic Nozzle