Product Description
Mirae Nozzle tip use drill steel and ceramics, never be white, which body use original materail, mot easy deformation. SMT 21003-62000-105 Nozzle is Mirae Model B nozzle in stock.

SMT 21003-62000-105 MIRAE Model B Nozzle
Place of Origin: Guangdong, China (Mainland), China
Part Number: 21003-62000-10
Model: B
Quality:workable
Port: shenzhen
Warranty: 6 months
Certification: SGS
Packaging details: foam + carton
MOQ: 1 piece
Packing: cleaning
Condition:new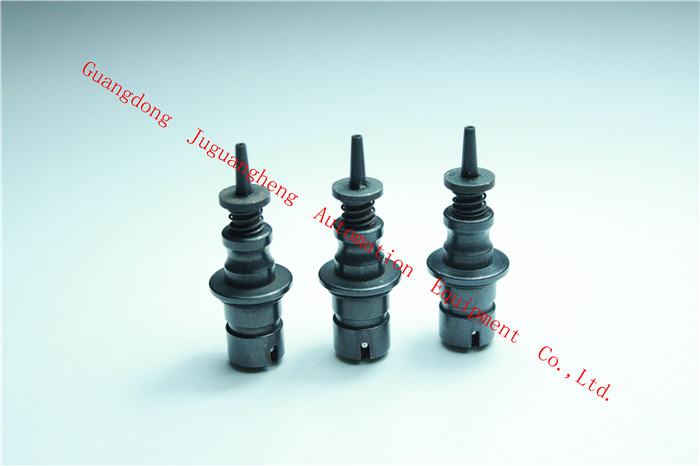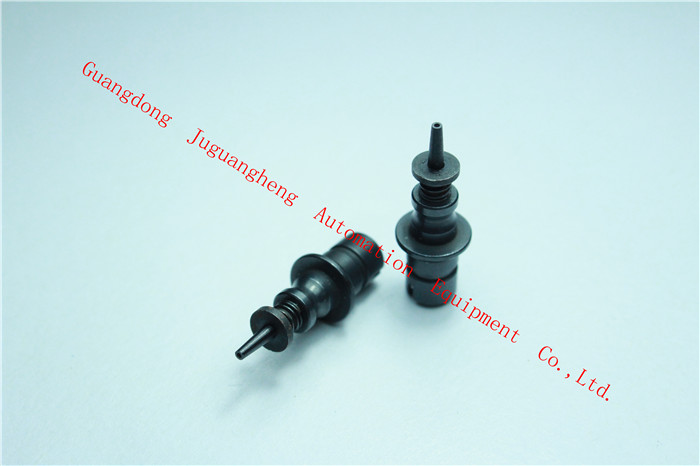 Relevant Fuji Nozzle have different specification
Fuji NXT H08M 10.0 Nozzle AA8MB06
Fuji NXT H08M 5.0G Nozzle AA8MG05 R19-050G-155-M
Fuji NXT H08M 7.0G Nozzle AA8MH05
Fuji NXT H08M 1.8M Nozzle AA8MR04 R19-018M-155-M
Fuji NXT H04S 1.0 Nozzle AA8WT08
Fuji NXT H04S 2.5 Nozzle AA8WX08
Fuji NXT H04S 2.5G Nozzle AA8XA07
Fuji NXT H04S 3.75G Nozzle AA8XB07
Fuji NXT H04S 5.0G Nozzle AA8XC07
Fuji NXT H04S 7.0G Nozzle AA8XD08
Fuji NXT H04S 15.0G Nozzle AA8XF06
Fuji NXT HO8 H12 2.5 Nozzle R07-025-070 AA20C07
Fuji NXT H08 H12 3.75 Nozzle R07-037-070 AA20D07
FUJI NXTII H12S Nozzle Holder AA30A00
FUJI NXTII H12S Nozzle Holder AA30A00
Fuji NXT H04S 3.7 Nozzle AA93W07
Fuji NXT H04S 5.0 Nozzle AA93X07
Fuji NXT H04S 7.0 Nozzle AA93Y09
Fuji NXT H08 H12 0.7 Nozzle R07-007-070 AA05707
Fuji NXT H08 H12 1.0 Nozzle R07-010-070 AA05807
Fuji NXT H08 H12 1.3M Nozzle R07-013M-070 AA06409
Fuji NXT H01 1.3 Nozzle R36-013-260 AA06807
Fuji NXT H01 5.0G Nozzle R36-050G-260 AA07209
Fuji NXT H01 10.0G Nozzle R36-100G-260 AA07410
Fuji NXT H01 15.0 Nozzle AA08207
Fuji NXT H01 3.7G Nozzle R36-037G-260 AA08509
Fuji XP141 2.5 Nozzle ADEPN8060
BD20 0805 double hole double holder needle
BD20 1206 double hole double holder needle
BD20 single hole single holder needle
0805 double hole single holder needle
Fuji NXT H04S 0.7 Nozzle
Fuji NXT H08 H12 0.8 Nozzle
Fuji NXT III H24 0.8 Nozzle
Fuji XP241 5.0G Nozzle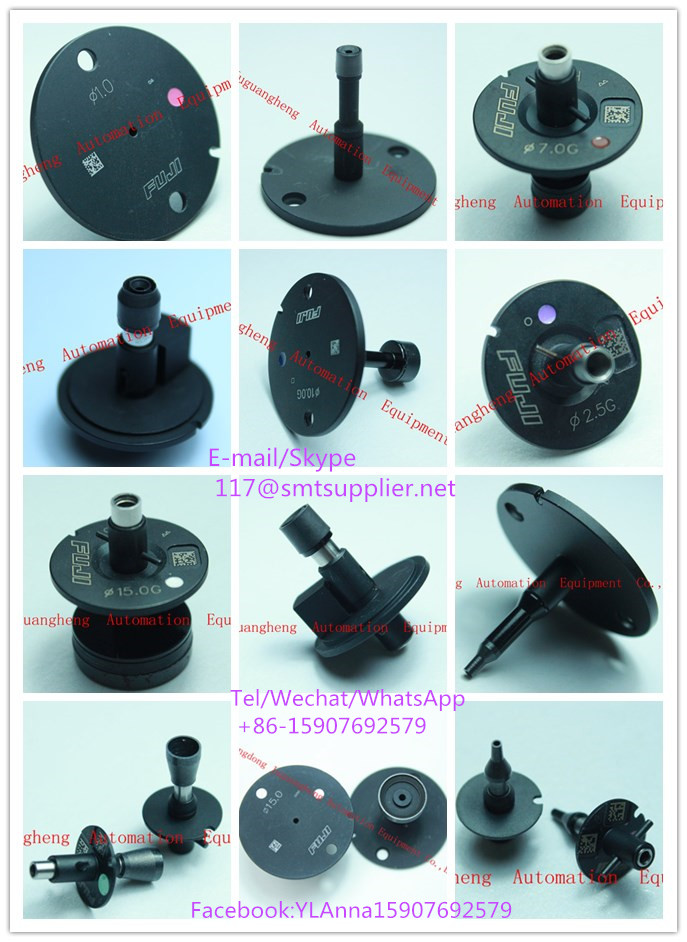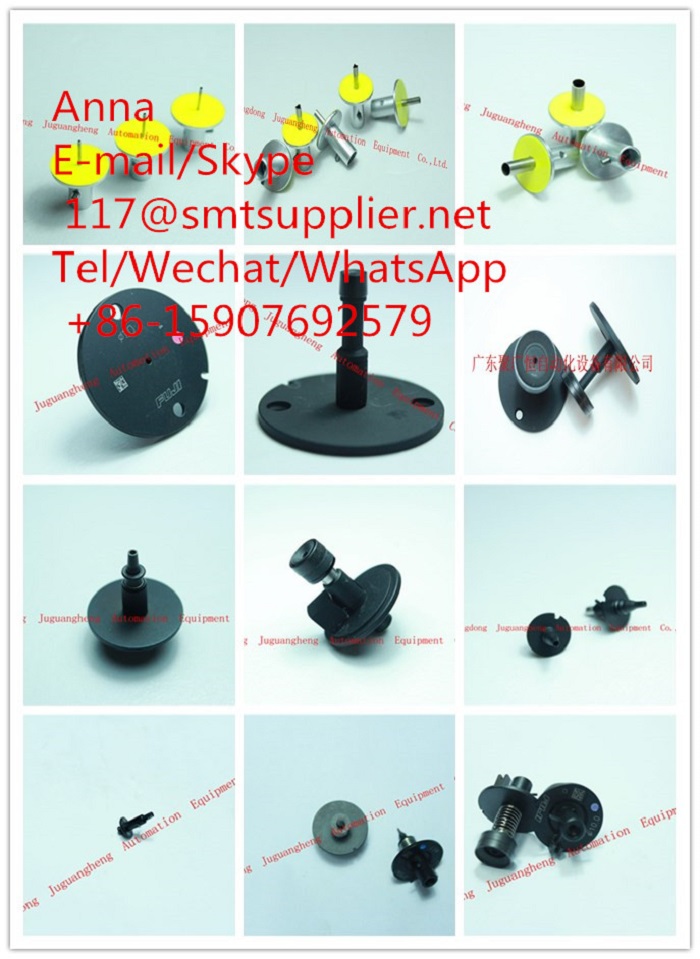 Company Information
Guangdong Juguangheng Automation Equipment Co.,Ltd. is a high-tech enterprises with study, production, selling. Focusing on laser equipment, SMT Equipment and non-standard automated equipment. At present, our company's excellent elites with more than 12 years of work experience in this field. At Present, main offer Nozzle Cleaning Machine, Laser Marking Machine, Laser Cutting Machine, Laser welding machine, Security monitoring focusing machine, AOI detecting machine, X-RAY, Steel mesh Cleaning Machine, BGA rework station, 3D paste thickness gauge, SMT Solder Paste Mixer, Reflow Checker, Feeder Instrument Calibration, SMD components counter, PCB up and down board machine, Solder paste printing machine, Conveyor.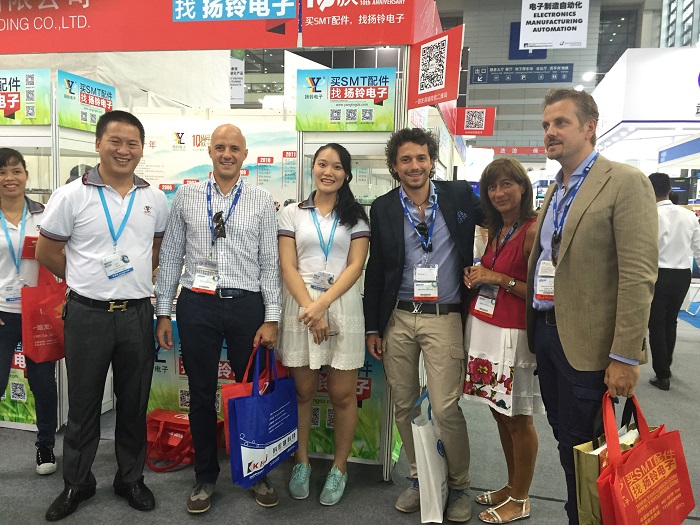 Why you want to chooice us?
1. Fast shipping: fast shipping ,and we have own factory and more than 5000 accessories of SMT in stock
2. Competitive price: we are original manufacturer of nozzles, feeders and spare part. High quality, low cost
3. After-sales service: If have fault products, can Re-check products
4. Company ability: Since 2005, 12 years outputexperience
5. OEM order: Customization is acceptable for your drawing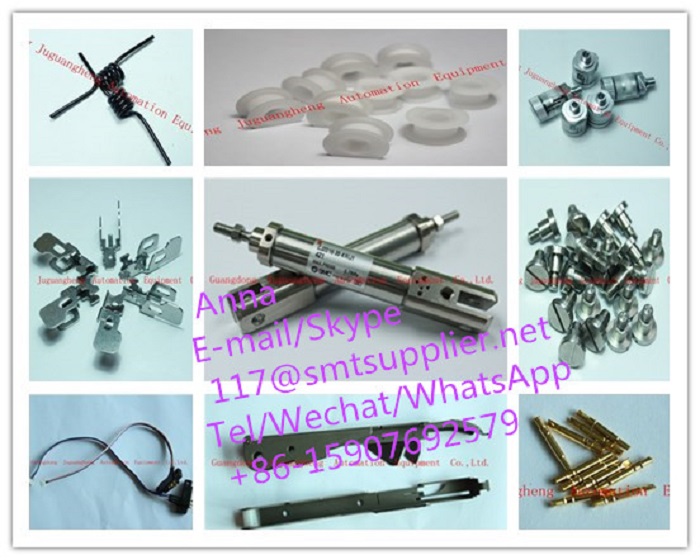 Ultraviolet Laser Marking Machine
3W ultraviolet laser marking machine belongs to the series of laser marking machines. The difference is that it adopts 355um ultraviolet laser machine .The machine adopts the third order intracavity frequency doubling technique, compared to the infrared laser, minimal focal sp 355 uv light, can largely reduce the material deformation and mechanical processing heat affected small, mainly used for super fine large table, sculpture, especially suitable for used in food, medicine packaging material marking, microporous, glass material of high speed divided and complex graphics on silicon wafer cutting and application field.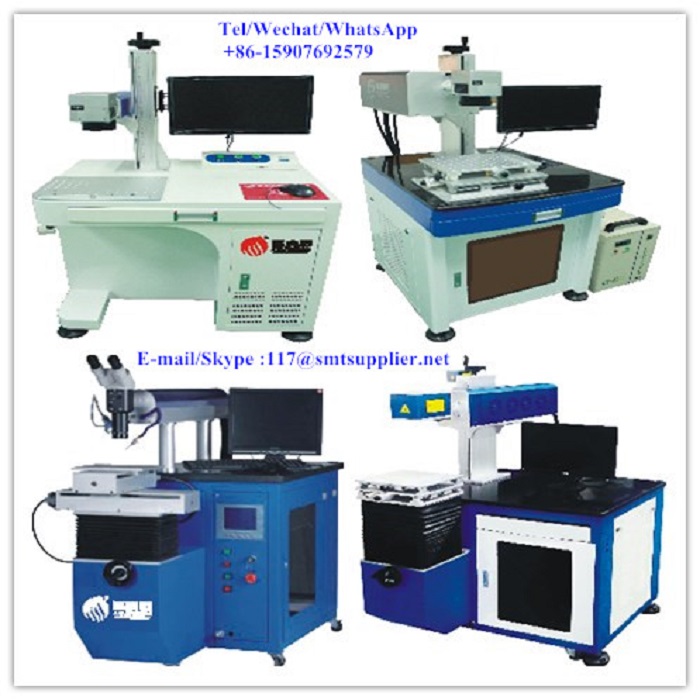 2017-7-17 Anna
Facebook:YLAnna15907692579
Looking for ideal SMT 21003-62000-105 MIRAE Nozzle Manufacturer & supplier ? We have a wide selection at great prices to help you get creative. All the 21003-62000-105 Model B Nozzle are quality guaranteed. We are China Origin Factory of SMT 21003-62000-105 Nozzle. If you have any question, please feel free to contact us.
Product Categories : SMT Nozzle > Mirae Nozzle