Fuji spare parts from Juguangheng company.
We have feeder upper cover, Nozzle Holder, feeder inner cover, outer cover, feeder spring, feeder screw, feeder gear, feeder handle, feeder socket, feeder rotary, feeder bearing, feeder bolt, feeder shaft, feeder spool, feeder beak, feeder stooper, o-ring, filter and other spare parts.
Place of Origin: Guangdong, China (Mainland), China 
Brand Name: FUJI Machine parts
Model Number: MPT0440 GXT2631     
Quality:workable
MOQ: 1 piece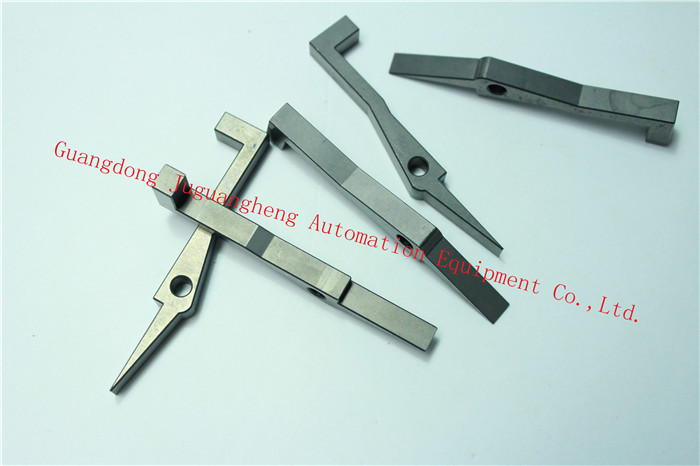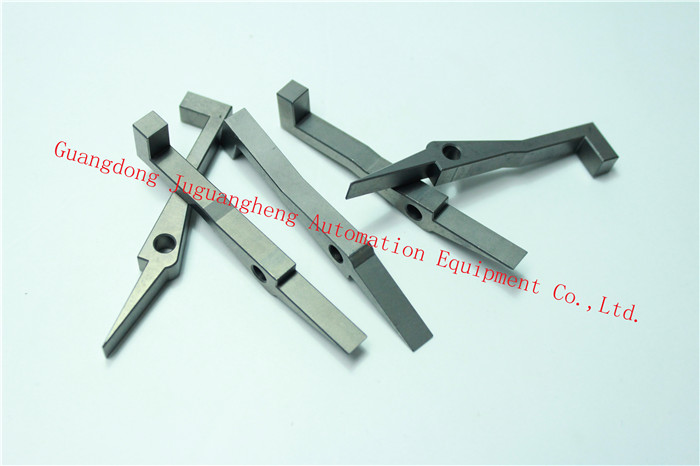 Fuji feeder parts from SMT spare parts manufacturer
AA19N05 FUJI NXT 8mm Feeder Wirerope
AA93203 FUJI NXT Feeder Guide rail
DNPH1083 FUJI XP142 PIN
DSCO0261 Fuji Nozzle Hook
GPC1070 FUJI Machine parts
GPJ1000 FUJI CP3 Q MOTER
GPS0040 FUJI Machine PIN
GVL2290 FUJI Machine locating seat
GXD0670 FUJI Machine parts
K5357H FUJI NXT Feeder Screw
LPD6170 FUJI CP4 Needle
MPK0190 FUJI Machine parts
MPR0110 FUJI Machine parts
MPT0440 GXT2631 FUJI Machine parts
MPT0540 FUJI Machine parts
N610011241AB Panasonic CM602 CM402 Holder
PH01810 FUJI NXT Feeder Plastic handle
PJ02402 FUJI NXT Feeder cover
PP02667 FUJI NXT Feeder cover
S3024A FUJI Machine parts BD-24
SMT1863 FUJI Machine washer
SMT2370 FUJI Machien parts
WPA1790 FUJI CP6 Spring Pin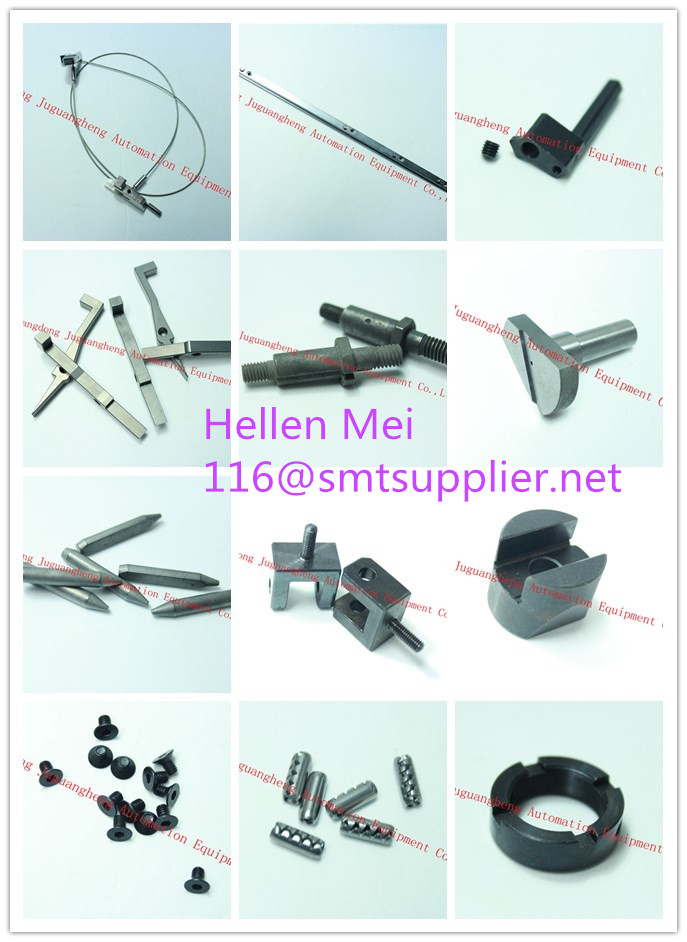 More Fuji feeder in stock
FUJI NXTI 8MM   W8   AA84030
FUJI NXTI 12MM  W12  AA84128
FUJI NXTI 16MM  W16  AA84228
FUJI NXTI 24MM  W24  AA84328
FUJI NXTI 32MM  W32  AA84426
FUJI NXTI 44MM  W44  AA84525
FUJI NXTI 56MM  W56  AA84625
FUJI NXTI 72MM  W72  AA2GZ03
FUJI NXTI 88MM  W88  AA2HA03
FUJI NXTII 8MM  W08C AB09910
FUJI NXTII 12MM W12C AB10005
FUJI NXTII 16MM W16C AB10105
FUJI NXTII 24MM W24C AB10205
FUJI NXTII 32MM W32C AB10303
FUJI NXTII 44MM W44C AB10403
FUJI NXTII 56MM W56C AB10503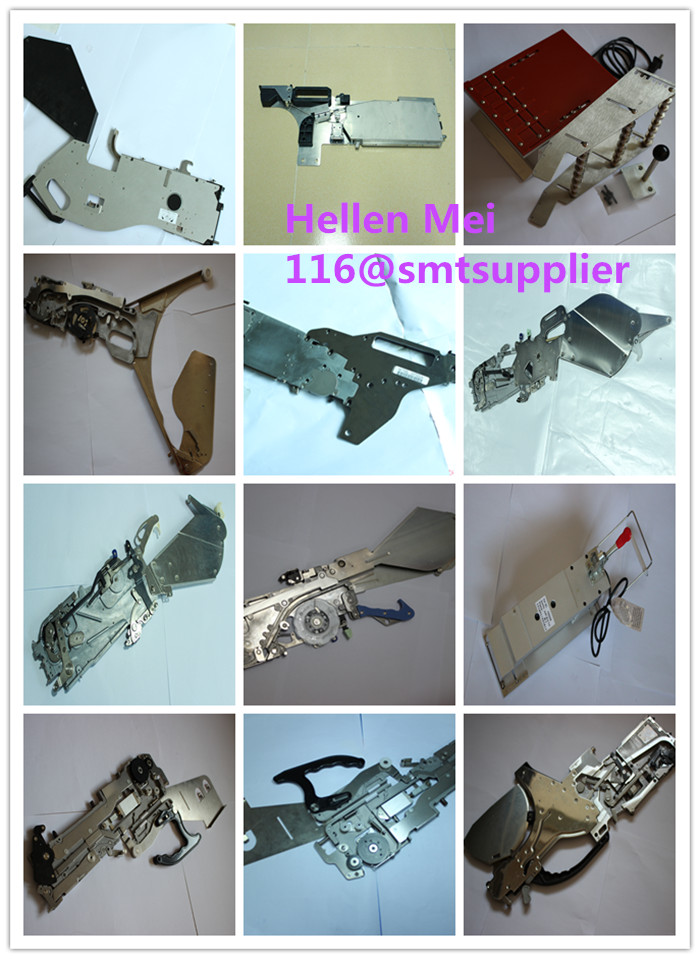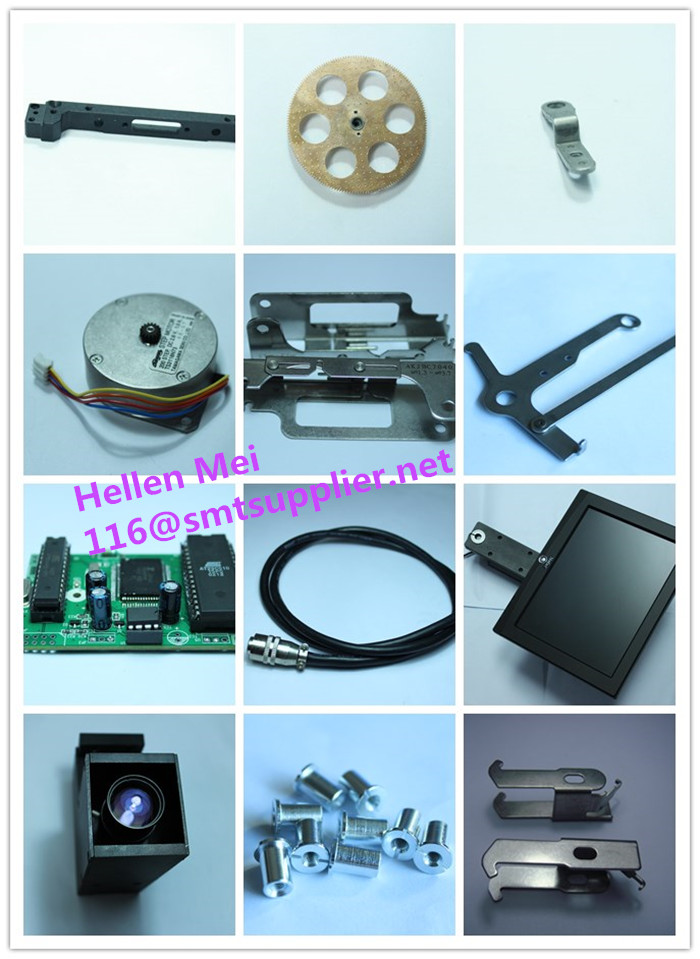 Our company deals in the following products:
1.Smt Equipment and accessories: nozzles, feeder, feeder parts, cutter, filter, guide, tape, mortor, belt, cylinder, smt grease/lubricant, sensor etc. 
2. Nozzles & feeders for fuji, for Juki, for Yamaha, for Samsung, for Siemens, CM602, CM402...have large stock.  
3. We sell and recycle Used SMT machine
4.Nozzle Cleaning Machine, Solder Paste Mixer, SMD component counter, PCB cuting machine, Laser Marking Machine.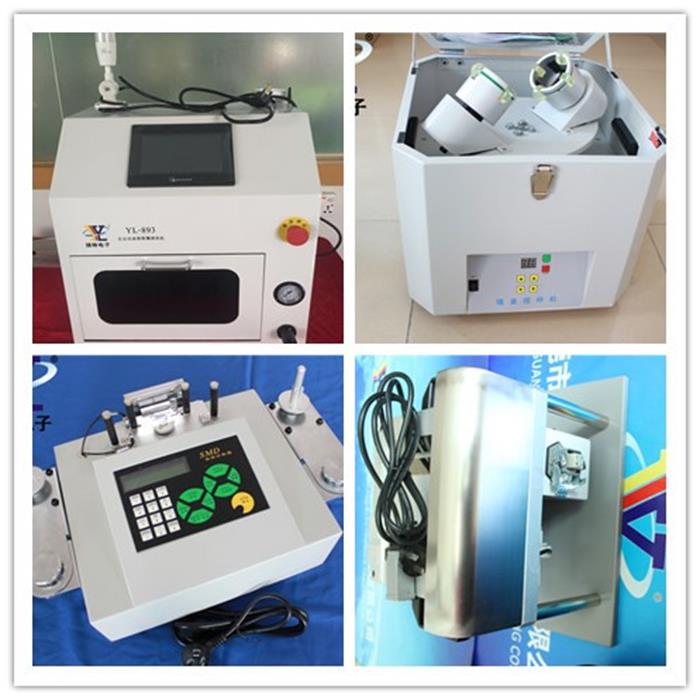 Service 
Our company advantages
A. 12 years SMT sapre parts, consumable, machine trading experience  
B. High quality, low cost, large stock, fast shipping 
C. Various brands available
D. Special type is available


2017-1-13 Hellen Mei
Please follow Facebook: Hellen Mei        
Youtube: Hellen YL
wechat: 15907696489
2017-9-25 revise
Product Categories : SMT Feeder & Feeder Parts > Fuji Feeder & Parts